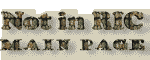 RIC VI, ALEXANDRIA [before 124], MAXIMINUS, UNLISTED OBVERSE LEGEND [FORGERY]
OBVERSE

GALVALMAXIMINVSNOBCAES [GAL VAL MAXIMINVS NOB CAES]; head r., laur.

REVERSE

BONOGENIOPII-IMPERATORIS [BONO GENIO PII IMPERATORIS]; Genius stg. l., modius on head, naked but for chlamys over l. shoulder, r. holding patera (from which liquor flows), l. cornucopiae. Crescent over K in left field and A over P in right field. ALE in exergue.

NOT IN RIC

UNLISTED OBVERSE LEGEND. RIC lists this issue only for Maximinus as Augustus (p. 682). The specimen shown here suggests that Bono genio... type was introduced before Galerius' death (see p. 680). Note, however, that it is in fact a modern forgery.

See also three examples of RIC VI ALEXANDRIA 135b from the same reverse die:
- Münzkabinett der Universität Göttingen (no. BA-0594, 5.287 g, 23.24 mm);
- CNG (eAuction 352, lot 522, 9.77 g, 25 mm)
- Berk (218th Buy or Bid Sale, lot 246, 8.45 g, 25 mm).

Authenticity of these coins is very doubtful and probably they are also fakes.

See also:
ANTIOCHIA [after 54a], DIOCLETIAN, UNLISTED OBVERSE LEGEND [FORGERY]
ANTIOCHIA [after 59b], DIOCLETIAN, UNLISTED ISSUE [VICTORIA ROMANORVM] [FORGERY]
ALEXANDRIA [after 32a], DIOCLETIAN, UNLISTED OBVERSE LEGEND [FORGERY]
NOTES

Weight 8.354 g; diameter 25.37 mm. From the Münzkabinett der Universität Göttingen (no. BA-0595) [Thanks to the collaboration of Christophe Gigandet].

Other specimens:

- from Late Roman Bronze Coin Forum; posted by Victor; weight 7.60 g; diameter 24-25 mm [click for picture];

- sold on eBay in April 2007 for USD 331; now in the Robert Bernobich Collection; weight 7.82 g; diameter 26 mm [click for picture].