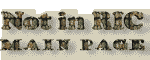 RIC VI, SISCIA [after 152], CONSTANTIUS, UNLISTED ISSUE [SACRA MONET...] [FORGERY]
OBVERSE

IMPCFLVALCONSTANTIVSPFAVG [IMP C FL VAL CONSTANTIVS P F AVG]; head r., laur.

REVERSE

SACRAMONETAVGGETCAESSNOSTR [SACRA MONET AVGG ET CAESS NOSTR]; Moneta stg. l., r. holding scales, l. cornucopiae. Star in left field, B in right field. SIS in exergue.

NOT IN RIC

UNLISTED ISSUE. Not attested in RIC. Specimen similar to Æ SISCIA 135a except for obv. legend:. IMP C FL VAL CONSTANTIVS P F AVG instead of CONSTANTIVS NOB CAES. Apparently a modern forgery.

Note that obverse and reverse were also used separately for other forgeries. See TICINUM [after 48b] [FORGERY] and SISCIA [after 135a] [FORGERY].
| | |
| --- | --- |
| NOTES | Aureus. Weight 5.18 g. From FAC "Fake Coin Reports". |