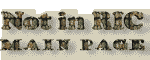 RIC VII, TRIER 454/449, CONSTANTINE II, HYBRID [IRREGULAR COIN]
OBVERSE

CONSTANTINVSIVNAOC [CONSTANTINVS IVN AO (sic!) C (retrograde)]; bust r., laur., dr., cuir. [TRIER 454].

REVERSE

PROVIDEN-TIAEAVGG [PROVIDENTIAE AVGG]; camp gate with two turrets, no doors, star above. PTR in exergue [TRIER 449].

NOT IN RIC

HYBRID. Obverse TRIER 454 with reverse TRIER 449. Note also errors in obv. legend: AO instead of NOB and retrograde C. Good style but probably an ancient imitation.

General note from p. 160: "The only disturbing feature of the post-324 bronze coinages is the appearance of both regular and irregular-looking coins of the types VIRTVS AVGG or CAESS, some of them with the Providentiae reverse, others of the type with four turrets familiar from the coinage of Arles. The specimens kmown to the present writer are very few and do not permit us to reconstruct the pattern of this coinage. The majority of these coins, recorded by Maurice, seem to have been part of the Cologne hoard and therefore regarded as valid currency. These irregular coins and their counterparts, struck at the same time by the mint of Arles, point to a major confusion in the financial administration in Gaul".
| | |
| --- | --- |
| NOTES | Diameter 19 mm. From eBay, May 2021 [Thanks to the collaboration of Leszek Wąsik]. |