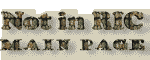 RIC VII, TRIER 350, CRISPUS, UNLISTED MINTMARK [IRREGULAR COIN]
OBVERSE

CRISPVS-NOBILC [CRISPVS NOBIL C]; bust l., helmeted, cuir.

REVERSE

BEATATRAN-QVILLITAS [BEATA TRANQVILLITAS]; globe set on altar inscribed VO/TIS/XX; above, three stars. PTRE in exergue.

NOT IN RIC

UNLISTED MINTMARK. Specimen is slightly similar to TRIER 350 (the same obv. legend 5c but bust turned l.) or TRIER 351 (the same bust type D2 l. but different obv. legend) except for PTRE in m.m. instead of PTR•. Note that m.m. PTRE is attested on bronze coinage only for later Providentiae issue (TRIER 504-508). Good style and lettering but probably an ancient imitation. An engraver's error would be hard to explain.

See also TRIER 352, CONSTANTINE II, UNLISTED MINTMARK [IRREGULAR COIN] with rev. from the same die.
| | |
| --- | --- |
| NOTES | Weight 2.43 g; diameter 17 mm. From NVMMVS BIBLE II (NBD no. 48007). |