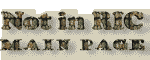 RIC VII, TRIER [after 384], CONSTANTINE II, UNLISTED BUST TYPE [I3 l.]
| | |
| --- | --- |
| OBVERSE | CONSTANTINVSIVNNOBC [CONSTANTINVS IVN NOB C]; bust l., laur., dr., cuir., Victory on globe in r. hand, spear across l. shoulder [I3 l.]. |
| REVERSE | BEATATRAN-QVILLITAS [BEATA TRANQVILLITAS]; globe set on altar inscribed VO/TIS/XX; above, three stars. •STR• in exergue. |
| NOT IN RIC | UNLISTED BUST TYPE - I3 l. Not attested for obv. legend 7a (p. 198). Listed in RMBT (p. 72, no. 117; no rarity assigned, not illustrated, but note that specimen shown on plate XXIII as no. 116 apparently has m.m. •STR•). Coin should be listed after TRIER 384. |
NOTES

Weight 3.10 g; diameter 20 mm. Coin sold on eBay in November 2010 for EUR 32.50 [Thanks to the collaboration of Tomasz Speier]; sold on eBay in April 2015 for EUR 56; sold on Monnaies d'Antan Mail Bid Sale 18, session 1 (lot 477) in November 2015 for EUR 650.

Other specimens:

- from RMBT (plate XXIII, no. 116 [(sic!)]) [click for picture].

- from Late Roman Bronze Coin Forum; posted by Victor; note the decoration on the left shoulder; weight 3.2 g; diameter 18-19 mm [click for picture].