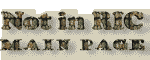 RIC VII, TRIER [after 378], CRISPUS, UNLISTED OBVERSE LEGEND, BUST TYPE H2 l.
| | |
| --- | --- |
| OBVERSE | IVLCRISP-VSNOBC [IVL CRISPVS NOB C]; bust l., helmeted, cuir., spear across r. shoulder, shield on l. arm. |
| REVERSE | BEATATRAN-QVILLITAS [BEATA TRANQVILLITAS]; globe set on altar inscribed VO/TIS/XX; above, three stars. •PTR• in exergue. |
| NOT IN RIC | UNLISTED OBVERSE LEGEND. Not attested for this issue (p. 197-198). Similar to obv. legend 5a except for ...NOB C instead of ...NOB CAES. Listed in RMBT (p. 56, no. 177a-179; minor diffrences). Coin should be listed after TRIER 378. |
NOTES

Weight 2.76 g; diameter 18 mm. Coin sold on CNG Triton XV (lot 1560) in January 2012 for USD 1,600.

Other specimens:

- from the Münzkabinett of the Staatliche Museen zu Berlin Collection (reg. no. 18251713); plate coin in RMBT (no. 179); weight 2.83 g; diameter 19 mm [click for picture];

- from RMBT (plate XV, no. 178) [click for picture].