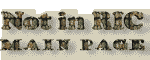 RIC VII, TRIER [after 348], CRISPUS, UNLISTED OBVERSE LEGEND
| | |
| --- | --- |
| OBVERSE | IVLCRISPVSNOBC [IVL CRISPVS NOB C]; bust l., laur., cuir. with spear pointing forward, shield on l. arm. |
| REVERSE | BEATATRAN-QVILLITAS [BEATA TRANQVILLITAS]; globe set on altar inscribed VOT/IS/XX; above, three stars. PTR• in exergue. |
| NOT IN RIC | UNLISTED OBVERSE LEGEND. Not attested for this issue (p. 193). Listed in RMBT (p. 50, no. 80). Should be listed in RIC after TRIER 348. |
NOTES

Weight 3.16 g; diameter 19 mm. From the Münzkabinett of the Staatliche Museen zu Berlin Collection (reg. no. 18249813).

Other specimens:

- from RMBT (plate XI, no. 80) [click for picture];

- from NVMMVS BIBLE II (NBD no. 100395); VO/TIS on rev.; note TRNQVILLITAS instead of TRANQVILLITAS in rev. legend; probably an ancient imitation [click for picture].