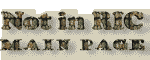 RIC VII, TRIER [before 341], CONSTANTINE I, UNLISTED BUST TYPE [B1]
| | |
| --- | --- |
| OBVERSE | CONSTAN-TINVSAVG [CONSTANTINVS AVG]; head r., laur. [B1]. |
| REVERSE | BEATATRAN-QVILLITAS [BEATA TRANQVILLITAS]; globe set on altar inscribed VO/TIS/XX; above, three stars. PTR• in exergue. |
| NOT IN RIC | UNLISTED BUST TYPE - B1. Not attested for obv. legend 1 (p. 194). Listed in RMBT (p. 34, no. 78). Coin should be listed before TRIER 341. |
NOTES

Weight 2.32 g; diameter 17 mm [Thanks to the collaboration of Nicola Tammaro].

Other specimens:

- from NVMMVS BIBLE II (NBD no. 27976); VOT/IS on rev. [click for picture];

- from the Münzkabinett of the Staatliche Museen zu Berlin Collection (reg. no. 18204366); plate coin in RMBT; weight 2.89 g; diameter 18 mm [click for picture].