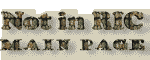 RIC VII, TRIER [after 324], CRISPUS, UNLISTED BUST TYPE [G9 l.] [TOOLING]
OBVERSE

C-RISPVS-NOBCAES [CRISPVS NOB CAES]; bust l., laur., cuir., with spear pointing forward, shield on r. arm [G9 l.].

REVERSE

BEATATRAN-QVILLITAS [BEATA TRANQVILLITAS]; globe set on altar inscribed VO/TIS/XX; above, three stars. PTR in exergue.

NOT IN RIC

UNLISTED BUST TYPE - G9 l. Not attested for obv. legend 5b (p. 191-192). Not listed in RMBT. But note that specimen in question was extensively tooled. For this reason coin could be regarded as a forgery. Otherwise, should be listed after TRIER 324.

See also:
TRIER [after 379], CRISPUS, UNLISTED OBVERSE LEGEND, BUST TYPE G9 l.
| | |
| --- | --- |
| NOTES | Weight 2.48 g; diameter 18.5 mm. Coin sold on eBay in October 2013 for EUR 144; sold on CGB E-auction 196 (lot 125961) in January 2017 for EUR 165. |