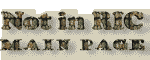 RIC VII, TRIER [before 309], CRISPUS, UNLISTED BUST TYPE [B1]
| | |
| --- | --- |
| OBVERSE | CRISPVS-NOBCAES [CRISPVS NOB CAES]; head r., laur. [B1]. |
| REVERSE | BEATATRAN-QVILLITAS [BEATA TRANQVILLITAS]; globe set on altar inscribed VOT/IS/XX; above, three stars. PTR in exergue. |
| NOT IN RIC | UNLISTED BUST TYPE - B1. Not attested for obv. legend 5b (p. 191). Note that this type (or at least some specimens of this type) could be regarded as an ancient imitation. Listed in RMBT (p. 44, no. 1). Coin should be listed before TRIER 309. |
NOTES

Weight 2.31 g; diameter 19 mm. From the Münzkabinett of the Staatliche Museen zu Berlin Collection (reg. no. 18202576).

Other specimens:

- sold on eBay in October 2022 for EUR 36.06; weight 2.60 g; diameter 17 mm [click for picture];

- from RMBT (plate IX, no. 1); rev. legend break A-N [click for picture].