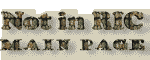 RIC VII, TRIER [after 127], CONSTANTINE I, UNLISTED BUST TYPE [B4]
| | |
| --- | --- |
| OBVERSE | IMPCONSTANTINVSPFAVG [IMP CONSTANTINVS P F AVG]; bust r., laur., dr., cuir. [B4]. |
| REVERSE | SOLIINVIC-TOCOMITI [SOLI INVICTO COMITI]; Sol rad., stg. l., raising r. hand, globe in l., chlamys across l. shoulder. T in left field, F in right field. •ATR in exergue. |
| NOT IN RIC | UNLISTED BUST TYPE - B4. Not attested for obv. legend 1a (p. 174). However, Bruun mentions in footnote 127 on p. 174 that "CG [Catalogue Gerin] records also a bust B4 with this legend and with the legend 1c. Not to be found in V [Vienna] or Mi [Milan]". Listed in Bourton Hoard (The Scattered Hoard, no. 511). Coin should be listed after TRIER 127. |
NOTES

Weight 3.721 g; diameter 19.2 mm. Note absence of baseline on reverse, possibly a die error. Ex FORVM ANCIENT COINS. Coin sold on eBay in December 2006 for EUR 22. Now in Martin Griffiths' collection.

Other specimens:

- from CGB E-shop (brm_592025), sold for EUR 180; Chitry Hoard (no. 1534); weight 2.99 g; diameter 20.5 mm [click for picture];

- from Roma Numismatics; weight 2.63 g; diameter 20 mm [click for picture] [Thanks to the collaboration of Armin Scholz].