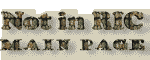 RIC VII, TICINUM 83, CONSTANTINE I, UNLISTED ISSUE [FORGERY]
OBVERSE

IMPCONSTANT-INVSAVG [IMP CONSTANTINVS AVG]; bust l., high-crested helmet, cuir., spear across r. shoulder.

REVERSE

VIRTCONSTANTI-NIMAXPRIN [VIRT CONSTANTINI MAX PRIN]; bust r., laur. helmet, dr., cuir.

NOT IN RIC

UNLISTED ISSUE. Not attested in RIC. No m.m. Obv. similar to TICINUM 83 but rev. with another Emperor's bust is extremely unexpected. Also rev. legend is not listed in RIC (the most similar is LYONS 29 with rev. legend VIRT CONSTANTINI AVG).

The seller described this specimen as "smoothed". Probably a modern FORGERY with rev. re-engraved on genuine ancient coin.
| | |
| --- | --- |
| NOTES | Weight 2.81 g; diameter 19 mm. Coin sold on Savoca Numismatik 32nd online auction (lot 590) in April 2019 for EUR 313. |