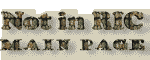 RIC VII, TICINUM 154/140, CONSTANTINE II, HYBRID, OFFICINA P [IRREGULAR COIN]
NOTES

Weight 2.22 g; diameter 17 mm. Coin sold on eBay in April 2019 for EUR 18.30 [Thanks to the collaboration of Mariusz Graczyk].

Other specimens:

- from the UK Detector Finds Database, no. 24875; diameter 19 mm [click for picture].