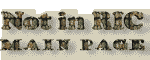 RIC VII, TICINUM [after 204], CRISPUS, UNLISTED ISSUE [CRISPVS CAESAR]
| | |
| --- | --- |
| OBVERSE | ANEPIGRAPHIC (no legend); bust l., laur., dr., cuir. |
| REVERSE | CRISPVS/CAESAR in two lines; star above. S crescent T in exergue. |
| NOT IN RIC | UNLISTED ISSUE. RIC lists dynastic bronze issues minted in Antioch, Nicomedia, Cyzicus, Constantinople, Thessalonica, Siscia and Rome. This specimen minted in Ticinum apparently belongs here. See: Lars Ramskold, "Constantine's Vicennalia and the Death of Crispus", Niš and Byzantium XI, 2013, p. 423. Note that LRBC (p. 13, no. 480) lists coin of this type minted in Ticinum for Constantine I. Coin minted for Crispus was for the first time recorded in: D. G. Smith, "An Unpublished Nummus of Crispus from the Mint of Ticinum", Numismatic Chronicle 1986, pp. 225-226. Should be listed in RIC after TICINUM 204. |
NOTES

Weight 2.04 g; diameter 18.33 mm. Coin sold on VCoins (Ancient Imports) for USD 290 [Thanks to the collaboration of Myriam Phéline].

Other specimens:

- from Smith's paper cited above; plate 25, B; bust erroneously described as "facing left, laureate, and cuirassed"; weight 2.25 g; diameter 19 mm [click for picture];

- cited in: Robert M. Harlick, "Anepigraphic Bronze Coins of Constantine and Family", Celator, vol. 21, no, 7, July 2007, p. 12, fig. 9 [click for picture].