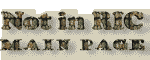 RIC VII, THESSALONICA 25, CONSTANTIUS I, UNLISTED OFFICINA A
NOTES

Fraction. Weight 1.54 g; diameter 15.3-16.1 mm. From VCoins (Roman Lode Ancient Coins).

Other specimens:

- sold on Dix Noonan Webb auction 161 (lot 286) in September 2019 for GBP 60 [lot of 2 coins]; weight 1.21 g; rev. legend break M-O [click for picture];

- from the Münzkabinett of the Staatliche Museen zu Berlin Collection (reg. no. 18257013) (officina letter from the museum's description, could be B); weight 1.08 g; diameter 16 mm; rev. legend break probably M-O [click for picture].