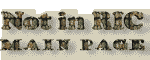 RIC VII, THESSALONICA [after 152], CONSTANTIUS II, UNLISTED FOR RULER [FORGERY]
OBVERSE

ANEPIGRAPHIC (no legend); head r. with plain diadem, looking upwards.

REVERSE

CONSTAN-TIVSCAESAR [CONSTANTIVS CAESAR]; Victory advancing l., holding wreath, palm branch. SMTS in exergue.

NOT IN RIC

UNLISTED FOR RULER [FORGERY]. RIC lists this rev. type only for Constantine I (p. 518). Note, however, that this coin is a modern cast forgery.

According to Lars Ramskold, the prototype for obverse was Cripus' solidus (NICOMEDIA 110) and for reverse Constantius' solidus (THESSALONICA 148; specimen from Sirmium hoard).
| | |
| --- | --- |
| NOTES | Siliqua. Weight 3.13 g; diameter 18 mm. Coin sold on eBay in October 2021 for EUR 62.38. |