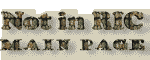 RIC VII, SISCIA [after 29], CONSTANTINE I, REVERSE LEGEND VARIETY
OBVERSE

CONSTAN-TINVSPFAVG [CONSTANTINVS P F AVG]; head r., laur.

REVERSE

VIRTVSEX-ER-CITVSGALL [VIRTVS EXERCITVS GALL]; Mars, helmeted, advancing r., chlamys flying, trophy across l. shoulder, transverse spear in r. hand, between two captives std. on ground. SIS in exergue.

NOT IN RIC

REVERSE LEGEND VARIETY. Specimen similar to SISCIA 29 (BM 1867,0101.908, 4.36 g; see also plate 12, no. 29 in RIC VII) except for different rev. legend break: X-ER-C instead of X-E, which could make in RIC separate entry (cf. TRIER 18-21 or CONSTANTINOPLE 93-94).

SISCIA 29 is listed in Depeyrot (p. 102, no. 19/2) with rev. legend break X-E but specimen from Sotheby auction is cited. Coin could be listed in RIC after SISCIA 29.
| | |
| --- | --- |
| NOTES | Solidus. From Sotheby auction March 1936 (lot 265) (p. 38 and plate VIII); cited in Depeyrot. |