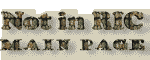 RIC VII, SISCIA [after 24], CONSTANTINE I, REVERSE LEGEND VARIETY
OBVERSE

IMPCONSTANTINVSMAXAVG [IMP CONSTANTINVS MAX AVG]; bust r., rad., dr. cuir.

REVERSE

SOLIINVIC-TOCOMITI [SOLI INVICTO COMITI]; Sol stg. l., raising r. hand, l. holding globe and whip, chlamys across l. shoulder (and flying?); captive at feet std. on ground. •SIS• in exergue.

NOT IN RIC

REVERSE LEGEND VARIETY. Specimen similar to SISCIA 24 (see plate 12, no. 24 in RIC VII) except for different rev. legend break: C-T instead of I-C, which could make in RIC separate entry (cf. TREVERI 802 and 807 or SISCIA 61 and SISCIA 62).

SISCIA 24 is mentioned in Depeyrot in "Les médaillons" section on p. 153 but without detailed description. Coin could be listed in RIC after SISCIA 24.
| | |
| --- | --- |
| NOTES | AV medallion of 1½ solidi. Weight 6.83 g. From Bank Leu auction 45 (lot 379), May 1988. |