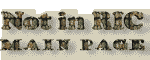 RIC VII, SISCIA [after 18], LICINIUS I, UNLISTED BUST TYPE [B4]
OBVERSE

LICINI-VSPFAVG [LICINIVS P F AVG]; bust r., laur., dr., cuir.

REVERSE

IOVICON-SERVATORI [IOVI CONSERVATORI]; Jupiter stg. l., chlamys across l. shoulder, holding Victory on globe, leaning on sceptre; at feet, eagle with wreath in beak. X in right field. SIS in exergue.

NOT IN RIC

UNLISTED BUST TYPE - B4. Not attested for obv legend 2a (p. 425). Note that there is a reverse die match with SISCIA 18 from the Münzkabinett of the Kunsthistorisches Museum Wien Collection (object no. RÖ 47359; 5.40 g, 20 mm). Note also that bust type B4 with hardly visible cuirass is not unusual at that time in Siscia (see CORRIGENDA, VOL. VII, p. 423).

Not listed in Depeyrot. Coin should be listed in RIC after SISCIA 18.
NOTES

Aureus. Weight 5.33 g; diameter 20 mm. Coin sold on Nomos auction 21 (lot 360) in November 2020 for CHF 18,000; sold on Nomos auction 23 (lot 261) in November 2021 for CHF 13,000.

Other specimens:

- sold on Numismatik Naumann auction 123 (lot 812) in December 2022 for EUR 16,000; weight 5.36 g; diameter 21 mm [click for picture].