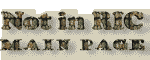 RIC VII, SISCIA [after 14], LICINIUS, UNLISTED REVERSE LEGEND
OBVERSE

IMPLICINI-VSPFAVG [IMP LICINIVS P F AVG]; head r., laur.

REVERSE

ORIENS-AVGG [ORIENS AVGG]; Sol, rad., stg. l., chlamys on l. shoulder, r. raised, l. holding globe and whip. SISC in exergue.

NOT IN RIC

UNLISTED REVERSE LEGEND. Specimen similar to SISCIA 14 (see plate 12, no. 14 in RIC VII) except for shorter rev. legend: ...AVGG instead of ...AVGVSTORVM. Note that SISCIA 14 is also listed in RIC VI as SISCIA 217 (p. 482).

Not listed in Depeyrot. Coin should be listed in RIC VII after SISCIA 14.
| | |
| --- | --- |
| NOTES | Aureus. Weight 5.37 g. From CNG auction 53 (lot 1730), March 2000. |