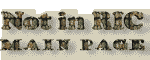 RIC VII, ROME, CONSTANTINE II, UNLISTED ISSUE [VOTA PVBLICA] (Festival of Isis)
OBVERSE

CONSTANTINVSIVNN[O]BCAES [CONSTANTINVS IVN NOB CAES]; bust r., laur., dr., cuir., seen from back.

REVERSE

VOTAP-V-BLICA [VOTA PVBLICA]; Anubis std. l., holding sistrum in raised r. hand and caduceus in l. hand.

NOT IN RIC

UNLISTED ISSUE. Specimen belongs to the Festival of Isis coins, first struck by Diocletian and continued until the 380s. Type of rev. listed for Constantine II in Vagi (no. 3437), but neither obv. legend, nor bust is specified. Listed in Alföldi (p. 63, no. 35).

See also: Lars Ramskold, "A die link study of Constantine's pagan Festival of Isis tokens and affiliated coin-like 'fractions': chronology and relation to major imperial events", Jahrbuch für Numismatik und Geldgeschichte 66, 2016, pp. 157-239.
| | |
| --- | --- |
| NOTES | Weight 1.85 g; diameter 14 mm. Sold on Naville Numismatics Live Auction 37 (lot 722) in January 2018 for GBP 360. |