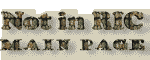 RIC VII, ROME, CRISPUS, UNLISTED ISSUE [VOTA PVBLICA] (Festival of Isis)
OBVERSE

CRISPVSNOBILCAES [CRISPVS NOBIL CAES]; bust r., laur., cuir.

REVERSE

VOTAP-VBLICA [VOTA PVBLICA]; Isis std. l. in galley, holding sistrum, several rowers before her at left.

NOT IN RIC

UNLISTED ISSUE. Specimen belongs to the Festival of Isis coins (tokens), first struck by Diocletian and continued until the 380s. Type of rev. listed for Crispus in Vagi (no. 3433), but neither obv. legend, nor bust is specified. Listed in Alföldi (p. 62, no. 25).

See: Lars Ramskold, "A die link study of Constantine's pagan Festival of Isis tokens and affiliated coin-like 'fractions': chronology and relation to major imperial events", Jahrbuch für Numismatik und Geldgeschichte 66, 2016, pp. 157-239.
NOTES

Weight 2.77 g; diameter 18 mm. Bricault & Mondello specimen no. E27.1. Coin sold on Numismatica Ars Classica auction 78 (lot 1199) in May 2014 for CHF 3,250.

Other specimens:

- from Hess 1935, Sammlung Franz Trau, lot 4005 [click for picture].