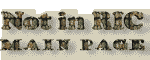 RIC VII, ROME 52, CONSTANTINE I, REVERSE VARIETY
OBVERSE

IMPCONSTANTINVSPFAVG [IMP CONSTANTINVS P F AVG]; bust r., laur., dr., cuir.

REVERSE

SOLIIN-VI-CTOCOMITI [SOLI INVICTO COMITI]; Sol rad., stg. l., raising r. hand, globe in l., chlamys across l. shoulder, captive to l. at his feet wearing high hat and looking ahead, hands lying freely. RQ in exergue.

NOT IN RIC

REVERSE VARIETY. The captive is described in RIC as wearing a Phrygian cap and there are two main varieties of his position: a) with head turned r., hands tied or sometimes with one hand raised; b) with bowed head, hands tied or sometimes with one hand raised. Note also that sometimes Sol's chlamys is undoubtedly flying which could be regarded as a minor wariety.

See also footnote 51 on p. 302: "For reverse varieties, cf. Fischer, 'Verschiedenheiten der Stempel der ro Verschiedenheiten der Stempel der römischen Kaisermünzen des Constantin I', Mitt. des Clubs der Münz- und Medaillenfreunde, 1892, pp. 244 ff., and Appendix, pp. 347 f. below".
| | |
| --- | --- |
| NOTES | Weight 3.23 g; diameter 18 mm. Coin sold on eBay in September 2012 for EUR 712. |