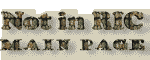 RIC VII, ROME 158, CONSTANTINE I, UNLISTED OFFICINA Q
| | |
| --- | --- |
| OBVERSE | CONST-ANTINVSAVG [CONSTANTINVS AVG]; bust r., helmeted, cuir. |
| REVERSE | SAECVLIF-EL[I]CITAS [SAECVLI FELICITAS]; shield with AVG on cippus, decorated with garland. P in left field, R in right field. RQ in exergue. |
| NOT IN RIC | UNLISTED OFFICINA - Q. RIC lists only officina T (p. 315). For varieties of Constantine's helmets from ROME 143-193 emission see CORRIGENDA, VOL. VII, p. 348. |
NOTES

Weight 3.12 g. From the British Museum Collection (reg. no. B.2205).

Other specimens:

- from CGB E-shop (brm_294158), sold for EUR 75; weight 2.51 g; diameter 17.5 mm [click for picture].

- sold on eBay in October 2014; from NVMMVS BIBLE II (NBD no. 32300) [click for picture] [Thanks to the collaboration of David Berthod].