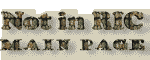 RIC VII, NICOMEDIA 159, HELENA, ENGRAVER'S ERROR
OBVERSE

FLHELENA-AVGVSTA [FL HELENA AVGVSTA]; bust r., diademed, mantled, with necklace.

REVERSE

SECVRITAS-REIPVBLICE [SECVRITAS REIPVBLICE]; Securitas stg. l., lowering branch, raising robe with l. hand (see CORRIGENDA, VOL. VII, p. 750). SMN (sic!) in exergue.

NOT IN RIC

ENGRAVER'S ERROR. Coin similar to NICOMEDIA 159 except for unusual m.m. without officina letter. Probably an engraver's error. Could be also regarded as an imitation.

See also Bruun's footnote to NICOMEDIA 95: "The attribution of the Helena coins to the two SMNA series [i.e. NICOMEDIA 95 and NICOMEDIA 159] is difficult, but in accordance with Voetter [...] the author has reffered the diadem consisting of a single pearl string to the earlier series" (p. 615).
| | |
| --- | --- |
| NOTES | Weight 3.59 g; diameter 18 mm. Coin sold on eBay in August 2008 for USD 12.50. |