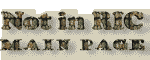 RIC VII, NICOMEDIA 123, CONSTANTINE II, UNLISTED OFFICINA Δ
OBVERSE

CONSTANTINVSIVNNOBC [CONSTANTINVS IVN NOB C]; bust l., laur., dr. cuir.

REVERSE

PROVIDEN-TIAECAESS [PROVIDENTIAE CAESS]; camp gate, two turrets, no doors, star above, varying number of stone layers. MNΔ in exergue.

NOT IN RIC

UNLISTED OFFICINA - Δ. RIC lists only officina Γ (p. 620).

See also:
NICOMEDIA 123, CONSTANTINE II, UNLISTED OFFICINA B [CONFIRMATION]
NOTES

Weight 2.67 g; diameter 17-18 mm. Coin sold on eBay in January 2017 for EUR 31.50. Now in Paweł Kubiczek's collection.

Other specimens:

- from Ancient Imports; weight 2.8 g; diameter 17.75 mm [click for picture];

- from VCoins (Tom Vossen); note that it could be NICOMEDIA 93 with obliterated initial "S", because m.m. is shifted slightly to the right; weight 3.14 g [click for picture].