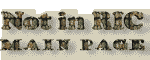 RIC VII, LYONS 73, CRISPUS, [CORRECTION]
OBVERSE

DNC-R-ISPONOBCAES [D N CRISPO NOB CAES]; bust r., high-crested helmet, cuir., spear across r. shoulder, shield on l. arm.

REVERSE

VICTORIAELAETPRINCPERP [VICTORIAE LAET PRINC PERP]; two Victories facing one another, holding shield inscribed VOT/PR over altar of varying design. Two captives in exergue.

NOT IN RIC

[CORRECTION]. According to Bastien (Bastien Lyon (318-337), footnote 2 on p. 138), the specimen from Vienna cited in RIC has actually obv. legend D N CRISPO NOB CAES ("Ric VII, no 73, décrit par erreur ce nummus avec la titulature FL IVL CRISPVS NOB CAES"). However, this legend could be shorter (...NOB CS?) because there is not much space after "NOB C".

Listed in Bastien Lyon (318-337) (p. 138, no. 8). Note that with this correction coin should be listed in RIC after LYONS 75.
| | |
| --- | --- |
| NOTES | Weight 3.80 g; diameter 19 mm. From the Münzkabinett of the Kunsthistorisches Museum Wien Collection (object no. RÖ 68013). Shown in Bastien Lyon (318-337) (plate I, no. 8). |