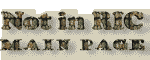 RIC VII, HERACLEA 5, CONSTANTINE I, UNLISTED OFFICINA Δ
OBVERSE

IMPCFLVALCONSTANTINVSPFAVG [IMP C FL VAL CONSTANTINVS P F AVG]; head r., laur.

REVERSE

IOVICONS-ERVATORIAVGG [IOVI CONSERVATORI AVGG]; Jupiter stg. facing, head l., chlamys hanging from l. shoulder, r. holding Victory on globe, l. leaning on sceptre; eagle with wreath in beak at feet to l. Δ in right field. SMHT in exergue.

NOT IN RIC

UNLISTED OFFICINA - Δ. RIC lists only officinae B and Є (p. 542). Note that Bruun lists for this issue only coins with rev. legend break CONS-ERVATORI because, in his opinion, coins with rev. legend break CONSER-VATORI were minted before the death of Maximinus Daza and belong to RIC VI (HERACLEA 73-75).

See p. 533-534: "The mint-mark SMHT/A remained the same all through and was continued after Daza's withdrawal with exactly the same reverse as before the occupation. The exclusion of Daza and a slight change of the break of the reverse legend are the only indications of antyhing new". Compare also series (ii) and (v) on p. 534.
| | |
| --- | --- |
| NOTES | Weight 3.25 g; diameter 22 mm. Coin sold on Savoca Numismatik 28th blue auction, day 2 (lot 1550) in January 2020 for EUR 17. |