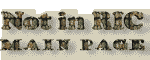 RIC VII, HERACLEA [after 60], CONSTANTINE I, UNLISTED BUST TYPE [B2], OFFICINA A
NOTES

Coin sold on eBay in September 2014 for EUR 27.50 [lot of 4 coins]. Now in the Zenon M. Collection.

Other specimens:

- sold on eBay in November 2011 for EUR 9.02; weight 3.09 g; diameter 17 mm [click for picture].