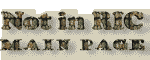 RIC VII, CONSTANTINOPLE 37, CONSTANTINE I, MINTMARK VARIETY, MISATTRIBUTION
OBVERSE

CONSTANTI-NVSMAXAVG [CONSTANTINVS MAX AVG]; bust r., rosette-diadem, dr., cuir.

REVERSE

CONSTANTINI-ANADAFNE [CONSTANTINIANA DAFNE]; Victory std. l. on cippus, palm branch in each hand, looking r.; trophy in front, at the foot of which kneeling captive turning head, spurned by Victory. B in left field. CONS in exergue.

NOT IN RIC

MINTMARK VARIETY, MISATTRIBUTION. Specimen described as siliqua and similar to CONSTANTINOPLE 37 (Trau Collection, lot 3887; see also specimen from Dumbarton Oaks, 3.862 g) except for m.m. without star. See also CORRIGENDA, VOL. VII, p. 574-575.

According to Lars Ramskold, all gold and silver Dafne coins are modern forgeries (Ramskold - Constantinople silver, p. 164: "I regard all of the gold and silver dafne specimens as modern forgeries"). He emphasises the fact that they "are struck from the same obverse and reverse dies".

The specimen in question is apparently from different dies. Note, however, that it seems to be a regular bronze coin (resilvered?) with incorrect attribution.
| | |
| --- | --- |
| NOTES | Weight 3.077 g; diameter 19.7 mm. From the Münzkabinett der Universität Göttingen (no. AS-04251). |