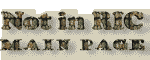 RIC VII, CONSTANTINOPLE 127A, CONSTANTIUS II, UNLISTED OFFICINA IA
OBVERSE

ANEPIGRAPHIC (no legend); head r. with plain diadem, looking upwards.

REVERSE

CONSTAN-TIVSCAESAR [CONSTANTIVS CAESAR]; Victory advancing l., holding wreath, palm branch. CONSIA in exergue.

NOT IN RIC

UNLISTED OFFICINA - IA. RIC lists this type in "Addenda and Corrigenda" (p. 719), but only officina I is attested (rev. legend break N-T-I). Note that Bruun apparently mixes two separate emissions with m.m. CONSA. Emission 6 (335-336) in Ramskold - Constantinople silver.

Note that so far two different rev. legend breaks are attested: N-T and I-V, which could make in RIC two separate entries (cf. TRIER 18-21 or CONSTANTINOPLE 93-94).
NOTES

Siliqua. Weight 2.87 g. From Numismatica Ars Classica auction 10 (lot 707), April 1997.

Other specimens:

- sold on Solidus auction 116 (live) (lot 246) in March 2023 for EUR 250; weight 2.82 g; diameter 19 mm [click for picture];

- sold on Gorny & Mosch auction 216 (lot 3277) in October 2013 for EUR 255; sold on VCoins (Roy's Coins & Collectibles) for USD 895; ex Lars Ramskold; sold on Leu Numismatik web auction 25 (lot 2794) in March 2023 for CHF 1,600; officina letter uncertain; weight 2.73 g; diameter 19 mm; rev. legend break I-V [click for picture].