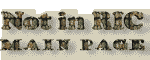 RIC VII, CONSTANTINOPLE [before 5], CONSTANTINE I, UNLISTED BUST TYPE [E4]
OBVERSE

ANEPIGRAPHIC (no legend); head r. with plain diadem, looking upwards [E4].

REVERSE

CONSTAN-TINVSAVG [CONSTANTINVS AVG]; Victory advancing l., holding wreath, palm branch. CONS in exergue.

NOT IN RIC

UNLISTED BUST TYPE - E4. Not attested for obv. legend 1b (p. 570). RIC lists for this type bust E5 (rosette-diadem). Cf. CONSTANTINOPLE 5 (NAC 92, lot 692, 2.72 g) and another example of CONSTANTINOPLE 5 (Solidus Numismatik 35, lot 123, 3.30 g, 19 mm) with slightly different diadem (probably later stage of development). But note that CONSTANTINOPLE 5 in fact belongs to a separate later issue. See: Lars Ramskold, "The silver emissions of Constantine I from Constantinopolis, and the celebration of the millennium of Byzantion in 333/334 CE", Jahrbuch für Numismatik und Geldgeschichte 2016, vol. 68, pp. 145-198.

Coin should be listed in RIC before CONSTANTINOPLE 5.
NOTES

Siliqua. Weight 3.14 g; diameter 18.6 mm. From the Münzkabinett of the Kunsthistorisches Museum Wien Collection (object no. RÖ 40278).

Other specimens:

- sold on Gorny & Mosch auction 122 (lot 2273) in March 2003 for EUR 580; weight 3.51 g [click for picture].

- from FORVM ANCIENT COINS; posted by timka; weight 3.02 g; diameter 19 mm [click for picture];

- from Ramskold's paper cited above, p. 170, fig. 7, B (eBay 2014); weight 3.076 g [click for picture];

- sold on ibercoin Online Coins Auction 41 (lot 2227) in October 2020 for EUR 360; weight 3.00 g; diameter 17 mm [click for picture].