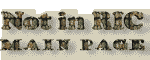 RIC VII, CONSTANTINOPLE [after 135A], CONSTANTINE II, UNLISTED REVERSE LEGEND
OBVERSE

ANEPIGRAPHIC (no legend); head r. with plain diadem, looking upwards.

REVERSE

CONSTAN-TINVSCAES [CONSTANTINVS CAES]; Victory advancing l., holding wreath, palm branch. C•Z in exergue.

NOT IN RIC

UNLISTED REVERSE LEGEND. RIC lists similar issue in "Addenda and Corrigenda" [CONSTANTINOPLE 135A], but with longer rev. legend: CONSTANTINVS CAESAR (p. 719). See also: Lars Ramskold, "The silver emissions of Constantine I from Constantinopolis, and the celebration of the millennium of Byzantion in 333/334 CE", Jahrbuch für Numismatik und Geldgeschichte 2016, vol. 68, pp. 145-198.

Coin should be listed after CONSTANTINOPLE 135A.
NOTES

Siliqua. Weight 2.91 g; diameter 20 mm. Coin sold on Heritage Auctions 61160 (lot 97520) in May 2020 for USD 660.

Other specimens:

- from Gorny & Mosch auction 126 (lot 2809), October 2003; weight 3.12 g [click for picture].