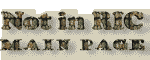 RIC VII, ARLES [after 251], CONSTANTINE II, UNLISTED ISSUE [m.m. PAR] [IRREGULAR COIN]
OBVERSE

CONSTANTINOIVNNC [CONSTANTINO IVN N C]; bust r., laur., dr., cuir., seen from back.

REVERSE

SARMATIA-DEVICTA [SARMATIA DEVICTA]; Victory advancing r., holding trophy and branch and spurning captive on ground to r. PAR in exergue.

NOT IN RIC

UNLISTED ISSUE. RIC does not list issue with mintmark pattern PAR. However, Bruun mentions in footnotes few coins with irregular m.m. QAR, •SAR•, PAR (cf. p. 261, 263). Probably most coins with m.m. PAR should be regarded as ancient imitations. But some of them may belong to the official unlisted issue.

Possibly an ancient imitation.
| | |
| --- | --- |
| NOTES | Weight 3.29 g.; diameter 19 mm. From Steve Santore's collection. |