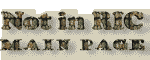 RIC VII, ARLES [after 251], CONSTANTINE I, UNLISTED ISSUE [IRREGULAR COIN]
OBVERSE

CONSTAN-TINVSAV [CONSTANTINVS AV (sic!)]; head r., laur.

REVERSE

VIRTV-SAVGG [VIRTVS AVGG]; gateway with two turrets, no doors, varying number of stone layers, star above. PAR in exergue.

NOT IN RIC

UNLISTED ISSUE. RIC does not list issue with mintmark pattern PAR. However, Bruun mentions in footnotes few coins with irregular m.m. QAR, •SAR•, PAR (cf. p. 261, 263). Probably most coins with m.m. PAR should be regarded as ancient imitations. But some of them may belong to the official unlisted issue.

Note error in obv. legend (AV instead of AVG). Poor style. Apparently an ancient imitation.
| | |
| --- | --- |
| NOTES | Weight 2.42 g; diameter 17.7-18.3 mm. From: Dr. Wendelin Kellner, "Ungewöhnliche und irreguläre Römermünzen. 17. Teil: Constantinische Zeit (II)", Money Trend 2011, no. 10, p. 169, no. 27. |