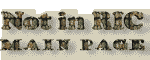 RIC VII, ARLES [after 251], CONSTANTINE I, UNLISTED ISSUE, HYBRID [IRREGULAR COIN]
OBVERSE

CONSTAN-TINVSAVG [CONSTANTINVS AVG]; head r., laur.

REVERSE

VIRTVS-CAESS [VIRTVS CAESS]; gateway with wide open doors, two turrets, varying number of stone layers, star above. TAR in exergue.

NOT IN RIC

UNLISTED ISSUE. RIC does not list issue with mintmark pattern PAR. However, Bruun mentions in footnotes few coins with irregular m.m. QAR, •SAR•, PAR (cf. p. 261, 263). Probably most coins with m.m. PAR should be regarded as ancient imitations. But some of them may belong to the official unlisted issue.

Good lettering, style acceptable but rev. is a mixture of Providentia type (gateway with two turrets) with Virtus type (legend and wide open doors). Additionally, this specimen is a hybrid. Apparently an ancient imitation.
| | |
| --- | --- |
| NOTES | Weight 2.25 g; diameter 19 mm. Coin sold on eBay in November 2017 for GBP 105. |