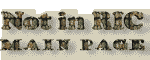 RIC VII, ARLES [after 251], CRISPUS, UNLISTED ISSUE [m.m. PAR] [IRREGULAR COIN]
OBVERSE

CRISPVS-NOBCAES [CRISPVS NOB CAES]; head r., laur.

REVERSE

DOMINORNOSTROR [DOMINOR NOSTROR]; in laurel wreath VOT/XX. PAR in exergue.

NOT IN RIC

UNLISTED ISSUE. RIC does not list issue with mintmark pattern PAR. However, Bruun mentions in footnotes few coins with irregular m.m. QAR, •SAR•, PAR (cf. p. 261, 263). Probably most coins with m.m. PAR should be regarded as ancient imitations. But some of them may belong to the official unlisted issue.

VOT XX not expected for Crispus. Apparently an ancient imitation.
| | |
| --- | --- |
| NOTES | Weight 2.88 g; diameter 19 mm. Coin sold on eBay in June 2015 for EUR 55.54 [Thanks to the collaboration of Tomasz Speier]. |