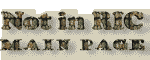 RIC VII, ANTIOCH 59, CONSTANTINE II, UNLISTED OFFICINA S
| | |
| --- | --- |
| OBVERSE | ANEPIGRAPHIC (no legend); bust l., laur., dr., cuir. |
| REVERSE | CONSTAN/TINVS/CAESAR in three lines; star above. SMANTS in exergue. Dot under m.m. |
| NOT IN RIC | UNLISTED OFFICINA - S. RIC lists for this type officinae A, B, Δ, Є and H (p. 687). |
NOTES

Weight 1.90 g; diameter 18.22 mm. Ex Paweł Kubiczek's collection. Sold on eBay in November 2022 for USD 29. Note that attribution is uncertain because there are many deposits on rev. and dot under m.m. is hard to identify.

Other specimens:

- sold on eBay in October 2022 for USD 101 [click for picture];

- from NVMMVS BIBLE II (NBD no. 100888) [click for picture].