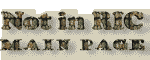 RIC VII, ANTIOCH 38, CONSTANTINE I, [CORRECTION]
OBVERSE

IMPCONSTANTINVSPFAVG [IMP CONSTANTINVS P F AVG]; bust r., rad., dr., cuir., seen from back [C2].

REVERSE

SECVRITASPERPETVAE [SECVRITAS PERPETVAE]; Emperor laur. (or rad. ?), in military dress, stg. l., erecting trophy, long sceptre in l. hand; at foot of trophy, cuir. and shield. SMAN in exergue.

NOT IN RIC

[CORRECTION]. RIC describes bust as B3, i.e. laureate. However, in footnote 38 on p. 683 mentions "Similar coin struck in Nicomedia, although with bust L3 l. and radiate". See example of NICOMEDIA 53 (Jacob Hirsch XXIX, lot 1386) cited in RIC but with bust marked L4 l., not L3 l.

Actually, bust on the specimen in question is also radiate and therefore should be marked C2. Listed in Depeyrot in "Les médaillons" section on p. 155 but without detailed description.
| | |
| --- | --- |
| NOTES | AV medaillon of 2 solidi. Weight 8.85 g. From Ars Classica - Naville auction XVI (lot 2018), cited in RIC. Note that in auction catalogue bust is described as "radié et cuirassé à d.". |