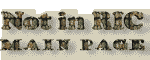 RIC VI, TREVERI [before 508b], GALERIUS MAXIMIAN, UNLISTED OBVERSE LEGEND [4b]
OBVERSE

GALVALMAXIMIANVSNOBC [GAL VAL MAXIMIANVS NOB C] [4b]; bust r., laur., cuir.

REVERSE

GENIOPOPV-LIROMANI [GENIO POPVLI ROMANI]; Genius stg. l., modius on head, naked but for chlamys over l. shoulder, r. holding patera, l. cornucopiae. S in left field, F in right field. IITR in exergue.

NOT IN RIC

UNLISTED OBVERSE LEGEND - 4b. Not attested for this type of rev. (p. 196).

Attribution disputable. See footnote 1 on p. 196: "The distinction between this [TREVERI 504-510; Genius with modius on head] and the next [TREVERI 511-542; Genius with head towered] reverse is often very hard to make, as the modius may be rubbed or the turreted crown perfunctorily executed. What is certain is that the distinction exists, though coins with the modius are noticeably less common". The present author believes that the last statement is somehow exaggerated.

Coin should be listed before TREVERI 508b.
NOTES

Weight 9.89 g. From Künker auction 168 (lot 7872), March 2010.

Other specimens:

- from Auctiones eAuction 18 (lot 80), September 2013; 9.51 g; diameter 26-27 mm [click for picture].