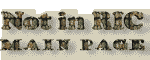 RIC VI, TICINUM 125, CONSTANTINE, REVERSE VARIETY
OBVERSE

CONSTANTINVSPFAVG [CONSTANTINVS P F AVG]; bust r., laur., dr., cuir.

REVERSE

MARTICON-SERVATORI [MARTI CONSERVATORI]; Mars stg. facing (or slightly r.), head facing, in military dress, leaning r. on reversed spear, l. on shield. PT in exergue.

NOT IN RIC

REVERSE VARIETY. Specimen similar to TICINUM 125 except for Mars stg. facing, head facing instead of Mars stg. r. At first glance, the description in RIC seems to be correct: "Mars stg. facing". However, it is unclear what Sutherland means by "stg. facing", because he sometimes uses this phrase when "stg. r." would be more accurate (cf. LONDINIUM 279-287; OSTIA 83-92b). Note also description of similar reverse with Sol [TICINUM 133], where he uses another phrase: "stg. facing, head facing" and lists this variety as a separate issue.

Note also that officina P is not attested for TICINUM 125.
NOTES

Weight 4.17 g; diameter 22 mm. From: Maila Chiaravalle, Le monete di Ticinum nella collezione di Franco Rolla, Milano 1987 (no. 286) [Thanks to the collaboration of Nicola Tammaro].

Other specimens:

- sold on eBay in January 2021 for EUR 85; weight 3.99 g [click for picture].