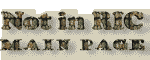 RIC VI, TICINUM [after 89], MAXIMIAN HERCULIUS, UNLISTED FOR RULER
OBVERSE

IMPCMAXIMI-ANVSPFAVG [IMP C MAXIMIANVS P F AVG]; head r., laur.

REVERSE

HERCVLICO-MITIAVGGNN [HERCVLI COMITI AVGG NN]; Hercules stg. facing, head l., r. leaning on club, l. holding bow; lion's skin over l. arm. SMT in exergue.

NOT IN RIC

UNLISTED FOR RULER. RIC lists this type only for Maxentius and Constantine (Ticinum 89 and 90, p. 294).

General note from p. 275-6: "Very rare aurei exist only for Maxentius and for Constantine (as Augustus) with rev. Herculi Comiti Augg Nn, Hercules stg., SMT. Those of Maxentius could in theory have been produced as part of Group III, with Augg signifying Maxentius and Herculius; but the association of Constantine with the same type makes it more likely that the emissions were simultaneous, deliberately reflecting Constantine's elevation. If this is so, Maxentius as the son of Herculius is seen equating his claims with those of Constantine, the son-in-law: in the light of the aes [...] it is plain that this recognition of Constantine preceded Maxentius' break with Herculius".

In fact there were probably two nearly simultaneous issues: with Maxentius and Herculius (coin shown here), and the other with Maxentius and Constantine. Not listed in Depeyrot. Coin should be listed in RIC after TICINUM 89.
| | |
| --- | --- |
| NOTES | Aureus. Weight 5.066 g; diameter 17.7-22.4 mm. Coin sold on Allegro in June 2004 for PLN 1,131; sold on Warszawskie Centrum Numizmatyczne auction 69 (lot 18) in November 2017 for PLN 4,000; sold on GNDM auction 6 (lot 3258) in October 2018 for EUR 1,900. |