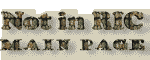 RIC VI, SISCIA 157b, MAXIMINUS, UNLISTED OFFICINA A
OBVERSE

GALVALMAXIMINVSNOBC [GAL VAL MAXIMINVS NOB C]; head r., laur.

REVERSE

SACRMONETAVGGETCAESSNN [SACR MONET AVGG ET CAESS NN]; Moneta stg. l., r. holding scales, l. cornucopiae. Crescent in left field, VI in right field. SISA in exergue.

NOT IN RIC

UNLISTED OFFICINA - A. RIC lists officinae B and Γ (p. 473). General note from p. 447: "In rarity and other respects a numbered continuation from (xvi), perhaps with a more even use of officinae. The mark, last in Group I, is also the first in Group II. Date, c. 305".

Note that there is an error in RIC: actually rev. legend begins with SACR, not SACRA (see Corrigenda to RIC VI, pp. 447, 449, 470, 473 and 704).
| | |
| --- | --- |
| NOTES | Weight 9.67 g. From CNG auction 37 (lot 1821), March 1996. |