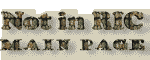 RIC VI, SISCIA [after 73], GALERIUS MAXIMIAN, UNLISTED ISSUE [VIRTVS MILITVM]
OBVERSE

MAXIMIA-NVSNOBC [MAXIMIANVS NOB C]; head r., laur.

REVERSE

VIRTVS-MILITVM [VIRTVS MILITVM]; four-turreted camp-gate, open, with doors thrown back. SIS in exergue.

NOT IN RIC

UNLISTED ISSUE. Not attested in RIC with m.m. SIS but cf. SISCIA 71b with m.m. *SIS (p. 462). Coin should be listed after SISCIA 73.

Note that also modern (and rather poor) forgery of this type exists. See example from eBay (2.4 g, 21 mm; offered as "nice reproduction coin").
| | |
| --- | --- |
| NOTES | Argenteus. Weight 2.78 g. Coin sold on Numismatik Lanz auction 158 (lot 659) in June 2014 for EUR 1,900. |