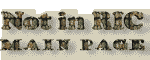 RIC VI, SISCIA [after 188], SEVERUS, UNLISTED ISSUE [PERPETVITAS AVGG] OR MINTMARK VARIETY
OBVERSE

FLAVALSEVERVSNOBC [FLA VAL SEVERVS NOB C]; head r., laur.

REVERSE

PERPETV-ITASAVGG [PERPETVITAS AVGG]; Roma, helmeted, seated l. on shield, r. holding Victory on globe, l. leaning on spear or sceptre. VI in left field, A in right field. SIS in exergue.

NOT IN RIC

UNLISTED ISSUE OR MINTMARK VARIETY. Coin similar to SISCIA 182a (Robert Bernobich's collection; 10.2 g; 28 mm) except for the different mintmark: VI in left field instead of right field and officina letter in right field instead of exergue.

General note from p. 450: "Perpetuitas Augg was a rare or very rare type struck for Severus, Maximinus and Constantine as Caesars: plainly it had emphatic dynastic significance. Date c. 305-307". Note also that the mintmark is similar to the one from the second issue of Concord Imperii (SISCIA 187-188) but this coin was minted for Severus as Caesar, i.e. apparently before July 306. Therefore it could be regarded as a mintmark variety, not as a separate issue. Otherwise, should be listed after SISCIA 188.
NOTES

From the Ognjen Arandjelović Collection.

Other specimens:

- sold on eBay in December 2006 for USD 174.68 [click for picture].