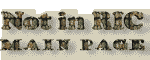 RIC VI, SERDICA 24, SEVERUS, UNLISTED OFFICINA B
OBVERSE

IMPCFLVALSEVERVSPFAVG [IMP C FL VAL SEVERVS P F AVG]; head r., laur.

REVERSE

GENIOPOPV-L-IROMANI [GENIO POPVLI ROMANI]; Genius stg. l., modius on head, naked but for chlamys over l. shoulder, r. holding patera (from which liquor flows), l. cornucopiae. B in right field. •SM•SD• in exergue.

NOT IN RIC

UNLISTED OFFICINA - B. RIC lists officinae Δ and Є (p. 497).

General note from p. 489: "Rare for the Augusti, and very rare for the Caesars, this was evidently a small issue. The Genius type continues unchanged from Group II. Ali five officinae are evidenced, though no more than two for any one variety. Galerius and Maximinus, with continuation of former status, have legends of medium length: for Severus and Constantine, the new Augustus and Caesar, the forms arr long".
NOTES

Weight 8.91 g. Coin sold on Berk The Buy or Bid Sale 197 (lot 414) in April 2016 for USD 550.

Other specimens:

- sold on Numismatik Lanz auction 106 (no. 742) in November 2001 for DEM 300; weight 10.63 g [click for picture];

- sold on Savoca Numismatik 146th Blue Auction (lot 1091) in October 2022 for EUR 34; weight 10.70 g; diameter 26 mm [click for picture];

- sold on Agora Auctions Sale 69 (lot 280) in September 2017 for USD 234; weight 8.54 g [click for picture];

- from VCoins (Incitatus Coins); weight 8.50 g; diameter 26 mm [click for picture].