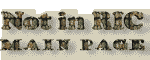 RIC VI, SERDICA 1a, DIOCLETIAN, UNLISTED OFFICINA Є
OBVERSE

DIOCLETI-ANVSAVG [DIOCLETIANVS AVG]; head r., laur.

REVERSE

VIRTVS-MILITVM [VIRTVS MILITVM]; Three-turreted campgate, open, without doors. •SM•SDЄ• in exergue.

NOT IN RIC

UNLISTED OFFICINA - Є. RIC lists officinae A, B and Δ (p. 491). General note from p. 486: "Struck from five officinae (though not all of these are now well evidenced) and at a weight of c. 3.3 gm., this was in the names of all four rulers: the reverse type was the late three-turreted camp-gate (open and without doors) which had already appeared at Thessalonica, with legend Virtus Militum. The coins are now of considerable rarity".

Not listed in Gautier - Serdica.
| | |
| --- | --- |
| NOTES | Argenteus. Weight 3.19 g; diameter 21 mm. Specimen sold on CNG auction 88 (lot 1405) in September 2011 for USD 1,100. |