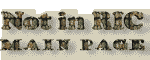 RIC VI, ROMA, DIOCLETIAN, UNLISTED ISSUE [MONETA AVG]
OBVERSE

IMPCCVALDIOCLETIANVSPFAVG [IMP C C VAL DIOCLETIANVS P F AVG]; bust r., laur., dr., cuir., seen from rear.

REVERSE

MONETAAVG [MONETA AVG]; three Monetae stg. l., each holding scale and cornucopiae.

NOT IN RIC

UNLISTED ISSUE. Æ medallions of the rulers of the First Tetrarchy with three Monetae on reverse are omitted both in RIC V/2 and RIC VI. Apparently most of these coins belong to the pre-reform coinage, but the present author decided to include them in this supplement. Note that the weight of individual specimens could vary significantly (from less than 20 g to 30 g and more). Listed in Gnecchi II (p. 124-125, no. 10).

Note, however, that also forgery of this type exist (cast copy); see example from FAC forgeries database (30.52 g, 38 mm).
NOTES

Æ medallion. Weight 38.58 g; diameter 38.1 mm. From the Bibliothèque nationale de France (IFN-11353211); gilded.

Other specimens:

- from Gnecchi II (plate 124, no. 5); weight 29.70 g; diameter 38 mm [click for picture].