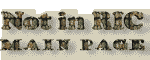 RIC VI, ROMA 372, CONSTANTINE, UNLISTED OFFICINA P
OBVERSE

IMPCCONSTANTINVSPFAVG [IMP C CONSTANTINVS P F AVG]; bust r., laur., dr., cuir., seen from rear.

REVERSE

SOLIIN-VI-CTOCOMITI [SOLI INVICTO COMITI]; Sol stg. r., chlamys over l. shoulder, r. raised, l. holding globe close to body. Star in left field. RP in exergue.

NOT IN RIC

UNLISTED OFFICINA - P. RIC lists officinae S and T (p. 391).

General note from p. 349: "[...] this issue [...] is also the last of the period. [...] Soli Invicto Comiti was probably struck [...] mainly in Constantine's name, included rare varieties for Maximinus. [...] the coins are scarce. The issue, which was comparatively small, falls in the first half of 313".

See also CORRIGENDA, VOL. VI, p. 391-392.
| | |
| --- | --- |
| NOTES | Weight 3.84 g; diameter 23 mm. Coin sold on eBay in March 2021 for USD 39.99. Now in Janusz Kamiński's collection. |