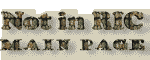 RIC VI, ROMA 331, CONSTANTINE, UNLISTED OFFICINA T
OBVERSE

IMPCCONSTANTINVSPFAVG [IMP C CONSTANTINVS P F AVG]; bust r., laur., dr., seen from rear.

REVERSE

SOLIINV-I-CTOCOMITI [SOLI INVICTO COMITI]; Sol stg. r., head l., chlamys hanging behind, r. raised, l. holding up globe. RT in exergue.

NOT IN RIC

UNLISTED OFFICINA - T. RIC lists for this type only officina S (p. 389). But note that it could be ROMA 334 (listed for officina T, but needed confirmation) with bust draped and cuirassed. See CORRIGENDA, VOL. VI, BUST TYPES SEEN FROM REAR.

General note from p. 348-9: "[Also common] was Soli Invicto Comiti, in different versions, of which three are primary and often very common: produced from all four officinae [...] The whole issue, in which the four officinae seem to be fairly evenly used throughout, falls late in 312 and early 313". See also: CORRIGENDA, VOL. VI, p. 388-390.
NOTES

Coin sold on eBay in August 2004 for USD 28.78.

Other specimens:

- sold on eBay in June 2011 for USD 34; Sol's chlamys flying, not hanging behind; rev. legend breaks V-IC-T [click for picture] [Thanks to the collaboration of Zenon M.].